Details

Published: Friday, May 19 2017 00:00
Written by David Howatson
Building a full yoga program on Power Plate can be a challenging process. Thankfully, our Master Trainer team recognized the need for a structured session and created a workout to help guide you. As with all of our programs, shaping the exercises to suit your own movement is a must. By using your existing poses and applying them to Power Plate, creating your own workout will be simple. Adding Power Plate to your yoga routine will hopefully become a positive habit as using familiar exercises forms consistent use.
Details

Published: Friday, May 05 2017 00:00
Written by David Howatson
In the past few months we've written a lot about how Power Plate and movement are intrinsically linked. One without the other is like a cocktail without an umbrella, bacon without eggs, Cagney without Lacey! With combinations and movement in mind, bringing traditional floor based activities to Power Plate can be extremely powerful. Building vibration into your daily workout routine is simple when we apply it to familiar forms of exercise. In this post we are dipping into the wonderful world of Yoga.
Details

Published: Friday, April 21 2017 00:00
Written by David Howatson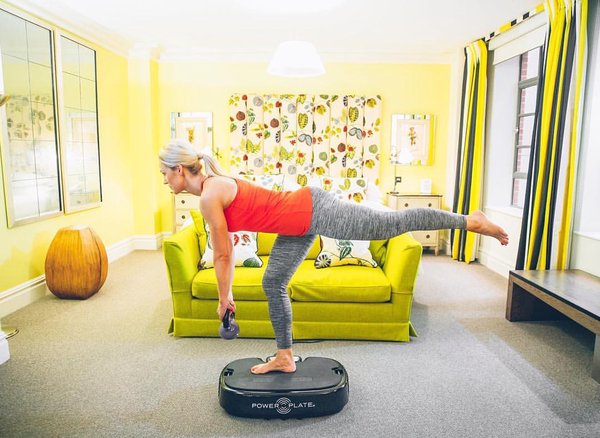 The Power Plate Master Trainer community is hit with questions every day regarding all things vibration. We love to speak with users and other trainers from around the world and explain the vast benefits of Power Plate. UK Master Trainer Matt Cottle wanted to answer a particular question he hears regularly regarding weight and fat loss.