Education & Training
Course Descriptions
Choose from a range of courses and see how far Power Plate can take you and your career.
Watch this FREE 33 minute Power Plate Orientation Training Video: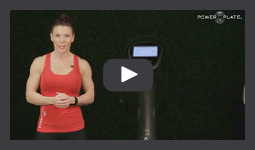 Register For A Live Power Plate Orientation Workshop (PPOW)
The 3 hour, live practical, Power Plate Orientation Workshop provides a basic introduction to whole body vibration training. Together, we will experience how Power Plate helps you Prepare Faster, Perform Better and Recover Quicker. Whether you are an individual consumer, fitness professional, movement practitioner or clinician, our goal is to empower you with the skills and knowledge necessary to utilize Power Plate as a means to improve quality of life.